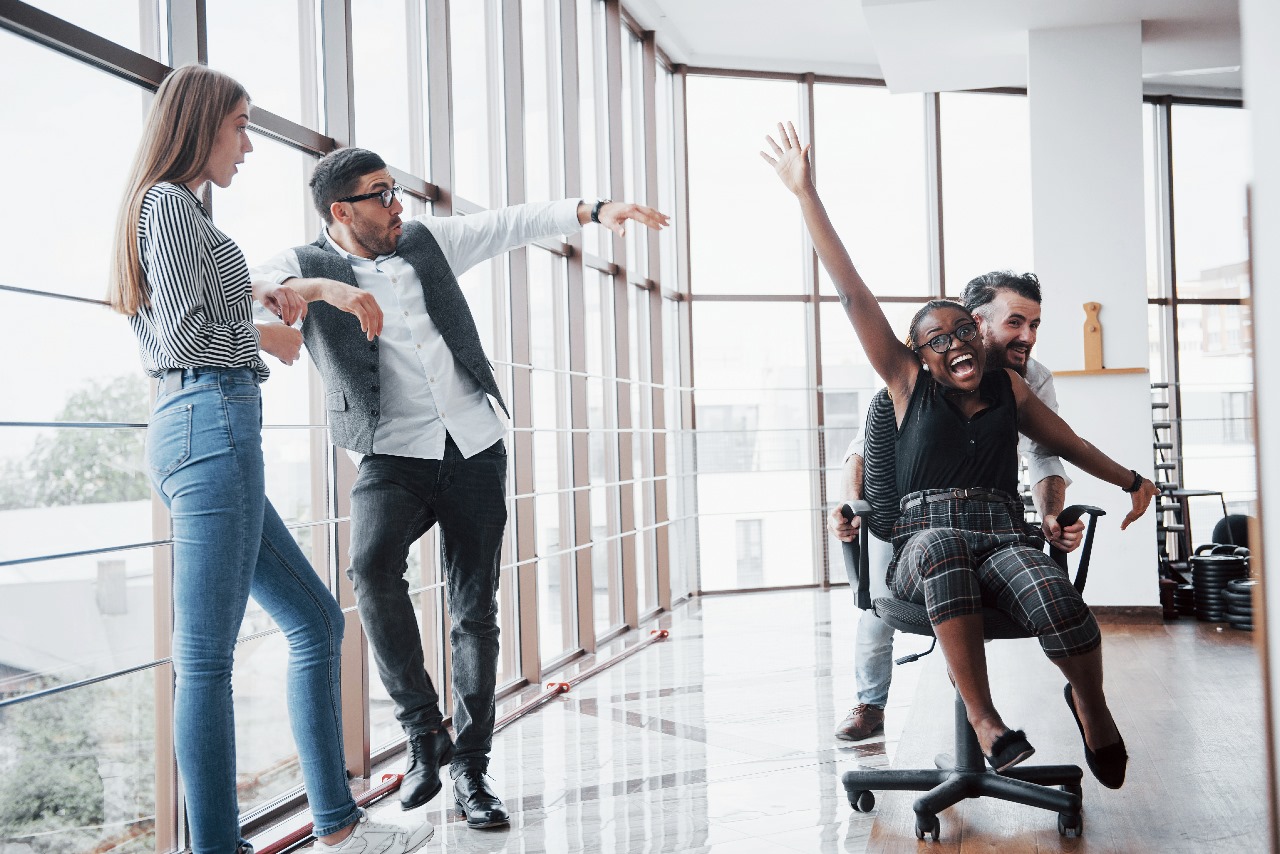 BEING NICE TO
CO-WORKERS COUNTS WHEN JUMPING SHIP
Written by: Janis Kinnear
When jumping ship to find a new job, you most likely need references – often from your existing company. your persona and actions towards coworkers may need some tweaking if you want to present exemplary attributes to a new potential boss.
As a promising candidate enters the final stage of the recruitment process to land a new job and becomes the "Chosen One" – reference checks are done. And being nice to coworkers counts when jumping ship to ensure sterling references to seal the deal.
Are you that colleague who's constantly late for MS Teams meetings? Are you selective when it comes to responding to a colleague's email? Prefer to go grab a bite to eat first before answering them on a work-related query. Do you neglect to inform your team when it becomes clearly obvious (to them included), that you're not going to make the proposed deadline? Are you open to working with others or do you participate and show your reluctance by objecting to good ideas? Do you avoid your colleagues like the plague instead of engaging with them. Can you multitask or think critically? These actions fall into a category of attributes or soft skills one finds in job ads. And, when you need a reference, the way you operate at work is vital to what feedback will be given about you.
When providing references, select someone who's more familiar with the attributes you possess.
If you've perused many a job ad, some often have an extensive list of traits wanted by bosses. Many job seekers fail to pay attention to these. Time Management. Adaptable. Attention to Detail and being a Team Player. These are common attributes companies often mention offering a glimpse of not only the professional behaviour, but the innate qualities they want in someone who joins their team. If you had to leave your job now, who would give your reference? Sometimes you need to choose a coworker rather than a superior to provide that critical reference check.
being nice to coworkers counts when jumping ship to make a career move and can ensure great references.
But whether colleague or boss – would they be able to give a good reflection of you. Not only your ability to do the work, but your interaction via video calls, emails, meetings or projects. Or just a random run in at the office coffee machine while getting your workday survival fix. While making that umpteenth cup of your strong brew – a simple a smile and nod to your teammate could prove more valuable than you think
Stellar attributes will ensure sterling references.
Like with anything in life, you're only human. You don't necessarily need to tick ALL the boxes but as they also say – there's always room for improvement. Work on those attributes that may not be as exemplary.
Here are some of the key softer skills companies look for –
Multitasking – Are you able to juggle several hats? You may be expected to fulfil two separate roles on one project. And, if the load becomes too heavy, the next attribute is crucial.
Communication – You need to be able to converse across all levels. Not panic and end up on a verbal stumbling block – needing to explain something to the boss or the entire team. Keep calm, collect your thoughts, and go. Some employers appreciate it when you approach them with grievances when they are still relatively small and able to be amicably resolved.
Dependable – You cannot be all talk. You need to show commitment and prove you're a dependable co-worker. Can your boss or team rely on you to be consistent in your follow through of whichever task you're assigned? "A dependable employee will meet deadlines, be punctual, and have a good work ethic," cited job search site, Indeed.com.
Team Player and Independent – With many companies now operating on a hybrid or fully remote working model, you need to be super self-driven. Able to manage your workday without the boss doubting or anxious about whether you're actually doing what you're supposed to (and of course what they're paying you for). But you also need to be someone others can work well with. Especially on projects – that you're willing to share the load and prove valuable to the core mission of the team.
Ambitious – Express your dreams towards progression within your career. It shows a focus on self-improvement. You could ask your boss about a course you would like to do. Even during interviews according to Indeed.com – "Don't be afraid to share your big dream with potential employers. They'll likely find value in it, which will positively impact your worth."