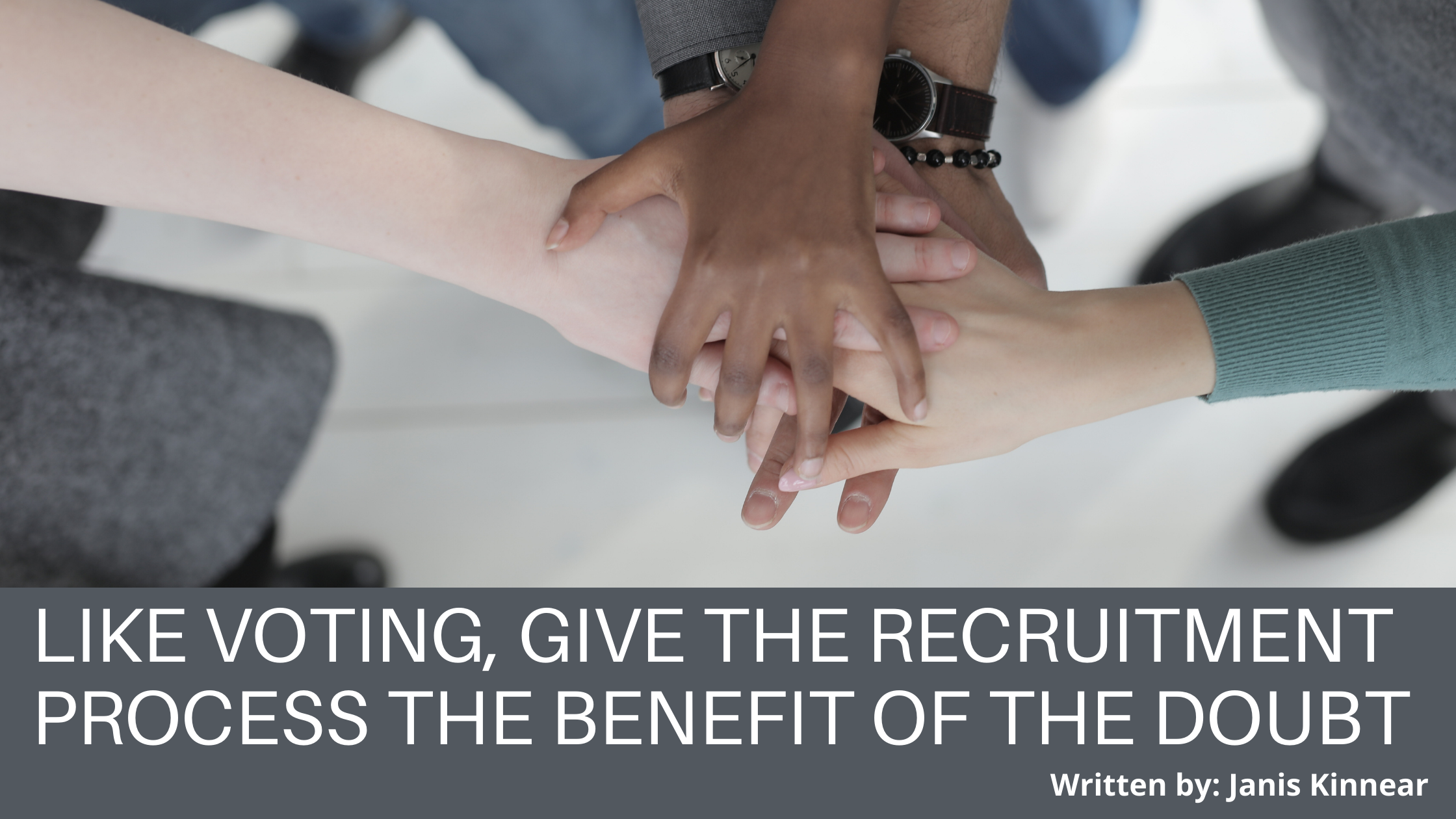 Recently many of us, some reluctantly no doubt, took to the polls in the local government elections, to make our mark in what remains a powerful exercise in our fragile democracy and hopeful that your contribution will see your favoured political party govern your local municipality. The logistics and coordination at the voting stations was not merely as smooth as hoped. Many of us had to endure hours of queuing and for those in Cape Town, even getting wet during sporadic bouts of rain. But people continued to wait to ensure they did their bit. There's a level of trust you have when voting in the hope that the party at the helm will meet their rhetoric of promises for better service delivery, or at the very least, that our refuge bins get collected on the day it's supposed to.
Much like voting, applying for a new job too requires an allowance to trust the process. As a Recruitment Agency, we deal with people and people have their doubts. But our Recruitment Consultants have expertise in the waging war of minds battling uncertainty, confusion and, the often-daunting emotion and hesitation to take a leap of faith when changing careers.
Delivering a recruitment service is as involved as any customer service can be. We provide that crucial middleman to whom a candidate who may be unhappy in their current employment can turn to and request our help in getting them into a happier workspace. Our clients depend on us to source the best possible staff, someone who not only meets skill and experience requirements but often more specifically, tick the boxes when it comes to culture fit. The major evolution of the workplace and its impact we have been experiencing as a result of the devastating Covid-19 pandemic, has made both employees and bosses take an insightful relook at the type of working environment they want to be in or create or the vibe and balance they want for their businesses, teams, and work life. Many clients are now expressing the importance of finding individuals who have distinguishable qualities of having a genuinely nice and kind type of persona.
Recruiters require you to have some faith in them to see that the process continues with minimal stress and negativity. Each candidate is more than their CV and each client remains invaluable to the core of our business. If you run late for an interview or can't make it, we are here to reschedule and help rearrange, or provide sound advice and clarity around sensitive salary negotiations. Vice versa for our clients, if they need additional background information or checks, it's our job to ensure all parties involved are happy customers.
It only takes giving us the benefit of the doubt and entrusting in us, that we will do whatever it takes to see dream teams and dream jobs, become a reality.